We take our public golf course programs seriously
If you're looking for a SIMPLE and REWARDING program then our 2022 Farm Card is for you. At its core, it offers our lowest available green fee's and will reward you for every green fee dollar you spend. Do you have a junior golfer looking to improve their skills on a championship course, with our Junior Farm Card they can play Langdon for only $10! Or if you simply want to have a home course for you USGA GHIN, we have that too!
Farm Card

It's pointless to play anywhere else! The Farm Card sets the bar among Portland golf courses, because no one else rewards you like we do. You earn a point for every dollar spent on green fees that you can redeem for FREE golf.
See Benefits
Junior Card

Play for only $10! Golf is a game of a lifetime, but getting an early start means a lot. With our Junior Card, kids under 18 can play our course for only $10. That's a really affordable opportunity to grow your game on one of the finest Portland golf courses. Juniors, look no further than Langdon Farms to hone your skills.
See Benefits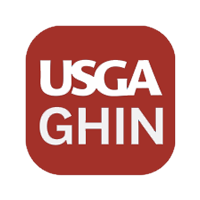 GHIN Handicap

Looking for a Portland golf course to track your GHIN Handicap? We are ready to be your "home course" when you purchase the GHIN membership.
Learn More