Description
For golfers seeking maximum distance and maximum forgiveness.
Available Irons: 3-W52 (RH/LH)
Our Price: $109.99/club (steel) | $134.99/club (graphite)
PLAYER BENEFITS & TECHNOLOGY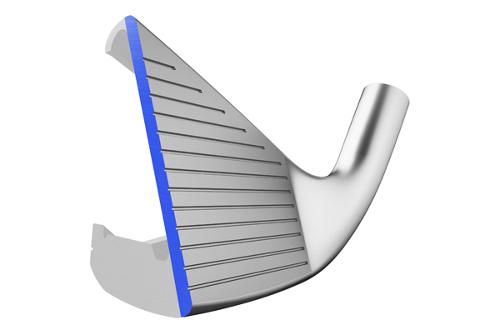 Distance
An extreme 360° undercut cavity creates a large, thin unsupported face that increases both speed and launch for more distance. High density tungsten drives the center of gravity low for enhanced launch with stronger lofts to create even more speed and more distance.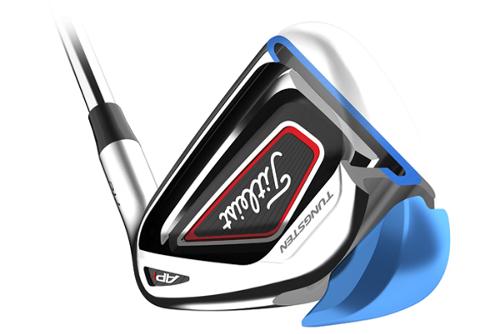 Forgiveness
The use of extreme high density tungsten moves weight to the perimeter, increasing moment of inertia and preserving ball speed on off-center hits. 716 AP1 irons are the most forgiving among irons of similar size.
SPECIFICATIONS
| | 3* | 4 | 5 | 6 | 7 | 8 | 9 | P | W | W2 |
| --- | --- | --- | --- | --- | --- | --- | --- | --- | --- | --- |
| LOFT |  19° |  22° |  25° |  28° |  31° |  35° |  39° |  43° |  47° |  52° |
| LIE |  60° |  61° |  62° |  62.5° |  63° |  63.5° |  64° |  64° |  64° |  64° |
| OFFSET |  .236″ | .209″ |  .177″ |  .157″ |  .137″ |  .118″ |  .110″ |  .098″ |  .091″ |  .091″ |
| LENGTH |  39.00″ |  38.50″ |  38.00″ |  37.50″ |  37.00″ |  36.50″ |  36.00″ |  35.75″ |  35.50″ |  35.50″ |
*Only available in Chrome finish
STOCK SHAFT & GRIP